1/17/2010

I know it's been over a week since my last update, but that doesn't mean I haven't been busy... I have just been working on more time consuming projects (and some that are just plain boring to sew, so I end up taking lots of breaks). Let just get right into it.

First up, some hand embroidered tea towels, I bought a bunch of tea towels on sale ages ago and these were the last 2 I had. One has a kitchen theme and the other is a spinning wheel.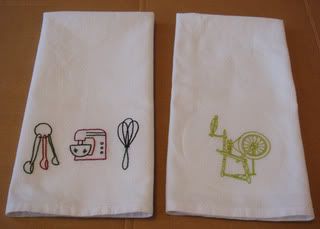 And a few stenciled items, a tote, a onesie, and a toddler hoodie (it's actually an appliqued stencil).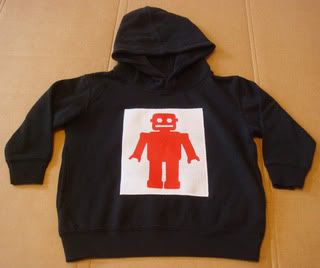 A naugahyde dachshund shaped purse (this is the last of these I will make, I am so sick of them after having made somewhere between 15-20 of them since October...), this one is a little different that the other ones I made though, I added a little polyfil to the legs, head/neck, and such, to give it a little more dimension and see if it wouldn't bend so much, I really like how it turned out (I kind of wish I had done them all this way). He's WAY bigger than he looks, 12in tall and almost 22in long... and there is a lined zipper pouch inside.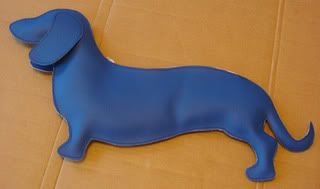 And then comes those blasted zipper pouches... I cut them out back over the summer... and they have been sitting in a box since then... they are quick projects but they are soooo boring to sew, so I do them in steps and take lots of breaks, and it ends up dragging out to much longer than it should. But now they are done! All 12 of them! Finally!



And last but not least... I consider food to be crafty as well... so I am including the cake I made for my FIL's birthday. He requested a German Chocolate Cake, so that's what I made, all from scratch (I don't use boxed mixes, yuck). I consider this cake a double success, not only was it quite tasty, but it illustrated just how far my baking has come since I got married. I made the same cake for my husband's first married birthday... it was edible, but I won't say there weren't scrambled eggs in the topping/filling... haha.