1/6/2010

Yay, I am still motivated and staying on task... marking lots of things off my to do list!
Here's what I have managed to complete since my last post (on the 2nd)...

Two wallets (from the Favorite Things "A Safe Place" pattern)... I LOVE this pattern, it's the perfect sized wallet, holds everything you could possibly need (it has 12 card slots, 2 open pockets behind the card slots, a zipper pocket and a snap/velcro pocket).
The first is for a custom request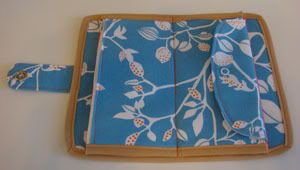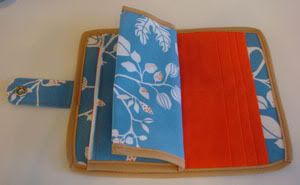 The second was because I had a few extra pieces in the orange cut out that I didn't want to waste, haha.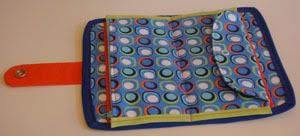 Next up is 3 fabric covers for binders (just like the fabric cover I made for the photo album)... I have had these binders in my stash for ages, waiting around to be covered like this... they will be used for storing patterns I have printed off the internet that are just sitting in a box atm.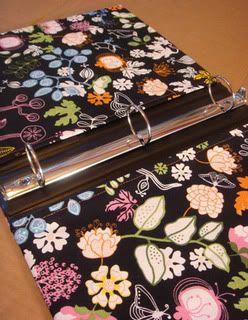 Then we have a Halloween Trick or Treat tote bag (I made a bunch of these the Halloween before last, this was the last one, I didn't have any straps for some reason, so I made some cute ribbons ones for it (quick and dirty). I will be saving it for BabyGirl, so she has a matching Trick or Treat bag, just like Q.



And now another burp and onesie set... found the applique for the onesie in a drawer, ready to be ironed-on, so I whipped up another burp cloth to pair it with and they will be going into my etsy with the others.



And lastly we have something that isn't sewn! WHAT?!?! This is an upcycled project, using the bottom from a springform pan that the non-stick coating was rubbing off of, some cardstock/scrapbook & clear contact paper, a d-ring and some glue. This is the second one I have made and LOVE them... I keep waiting for one of my baking sheets to get ruined so I can make a big one, haha.