Charlie shopping tote
(BurdaStyle -
, all seams and egdes serged) (approximately 17in across bottom - 19.5in across top, and 22in tall including handles, it will hold a LOT of stuff)
Made from sturdy, medium to heavy weight canvas.
Blue Canvas
another one I made w/ a magazine to show size -
Reversile Charlie Shopping Tote
Same as above bag, only reversible, so it's 2 bags in one! Fabric is lighter weight than regular bags, but just as sturdy since they are double thickness, all seams serged, just as the others.
Polka Dots (w/ solid pink on alternate side, as seen on inside of handle)
Slouchy Loom Knit Hat
Blue&Purple-ish LionBrand Homespun Yarn - Knit on green round loom
Laying flat = 11in across x 11in tall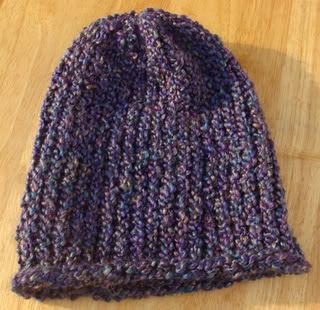 Crocheted Scarves
Crocheted with LionBrand Homespun Yarn
Pink (6in wide x 63in long) or Purple (5in wide x 60in long)
Crocheted Scarf with matching loom knit hat
2 tone scarf in fall colors w/ matching hat (knit on red round loom) in LionBrand Homespun Yarn
Scarf = 7in wide x 59in long -- hat = 9in across x 8in tall (laying flat)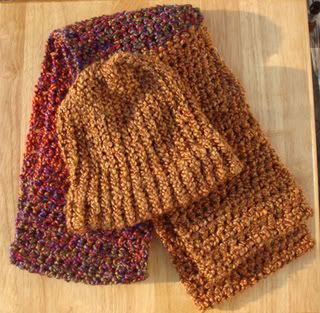 Zipper Pouch (Small/Coin Size)
UNC print (#3 or #6)
Crocheted dish/wash cloths
Reconstructed Pants to Skirts
American Eagle Outfitters, size 6 Petite, Hipster fit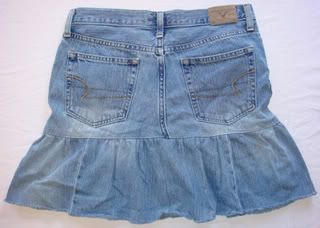 Dickies brand, size 30X32