Here are a couple other crochet projects I have made in the past few months (since really getting into and actually learning it properly, in April).
Market Bag (this thing is HUGE) (it was my first REAL FO, that turned out usable)
Cupcake (it's tiny!)
Bowl (using fabric scrap strips for yarn)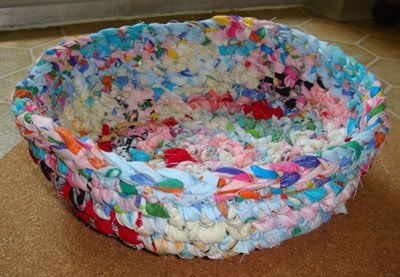 Scarf (I know, it's just part of it, but the whole picture wasn't very good, didn't show the stitches, which are the coolest part, they imitate the dropped stitch look in knitting)
A panta/headband
Atashi (from a pattern I bought on etsy, she's a character from an anime)
Green Eggs and Ham (a gift for a friend who teachers first grade)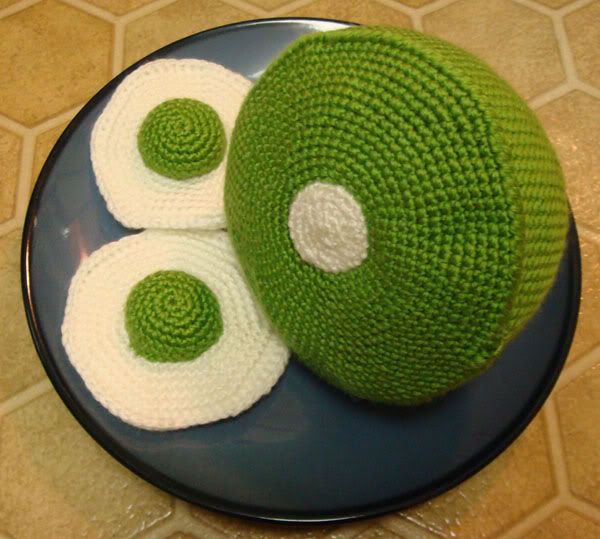 Slippers for Q.
A pumpkin.
A hat for Quentin