3/22/2010

Well, it's been 20 days since my last post and I am exhausted. This will probably be my second to last post, as I will be heading into the hospital on April 8th (17 days!) to have this baby. But have no fear, I will be crafting up until then, there are still things on my to do list to get done.
So let's get down to it...

My mom scored this sweet glider/recliner with an ottoman for me for the nursery. Only problem, it's black, all over black not matching my white/pink/green in the nursery. So I decided I needed to make a cover for it, just something to slip over that would come off easily for washing. It's not my best work as I mostly just draped, pinned, sewed, pinned, sewed, etc... and I ran out of the pink corduroy for the footstool so I had to get creative with it. But I think it turned out cute, it's nice and matchy in the nursery now and it will serve it's purpose.

Here's a before after shot of the chair, uglying up my cute nursery...


And now, after... so cute!



I decided I needed a few more sets of reusable nursing pads, so I serged up a few more (3 more birdseye/lightweight sets and 4 x6prefold/heavyweight ones), I should be all set now!



Then I started having trouble with my feet swelling if I spent too much time sitting with my feet down (like at the sewing machine) so I had to find something I could do sitting on the couch with my feet up. So I decided to get my circle Knifty Knitter looms out and "knit" up a baby cocoon in this cotton candy pink yarn I had in my stash. (Modeled by Q's bear "Mommy")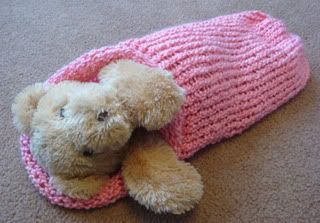 I also decided to make a few more onesie/burp sets in some of the leftover fabric from making BabyZ's dresses.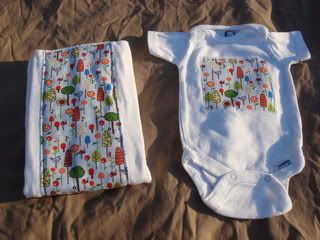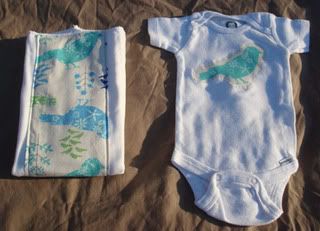 And then while I was at it, I whipped up 2 burps for myself, gotta have some cute stuff in my diaper bag too!



I also decided it was time to finally make a Triforce onesie for BabyZ (it's actually a pink onesie, just hard to tell) and a Big Brother/Little Sister for her and Q.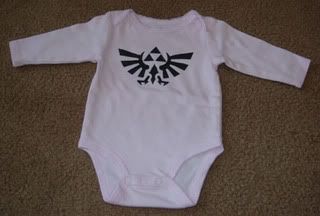 And I also made a few other onesies (for gifting/swapping)... it's hard to tell but the white image on the aqua onesie is an owl, it's cute, just hard to photograph.



And if all that weren't enough, I decided to make a batch of pillowcase dresses (using the Owly Baby "Betsy" Dress pattern, she is such a nice lady and makes some seriously cute stuff, check out her etsy shop if you get a chance!) to sell in my etsy shop. I am hoping to make some $$ off them so I can buy the cloth diapers I want (they are NOT cheap up front, but in the long run will save us a TON, think thousands of dollars). I didn't CD with Q but I am really looking forward to giving it a go this time around, cloth diapers now are just as easy as disposables, just snap/velcro and go, no folding/pins/etc... Ok... enough diaper rambling, back to the dresses! So I made a dozen dresses for my etsy shop, 3 different sizes, using fabrics in my stash, as well as binding from my stash (which was fun and often tricky to match up) and I did end up having to buy some ribbon, but most of it was from my stash (that also got a little tricky with matching things up). I love how they turned out. I think the cupcake ones and the Spongebob (YES, Spongebob!) one are my favorites.

6 month sized dresses...



12 month dresses



2T dresses...



And now I am off to list all those dresses in my etsy shop (going to be a long afternoon)... and hopefully I can get a few other things that I need to sew this week cut out as well. *fingers crossed I can actually check everything off my to do list before Baby comes* See you in 2 weeks!