Dreaming of a Felt Christmas
These are some Christmas gifts that I made for people this year, I went felt crazy, it was loads of fun.



Adorable small felt stuffed animals



The green pouch with the heart is a cell phone holder, the cupcake is actually a change purse, and the other 3 are clutches. I also made a pink polka dot cell phone holder, which I think came out best, but sadly I forgot to take a picture of it.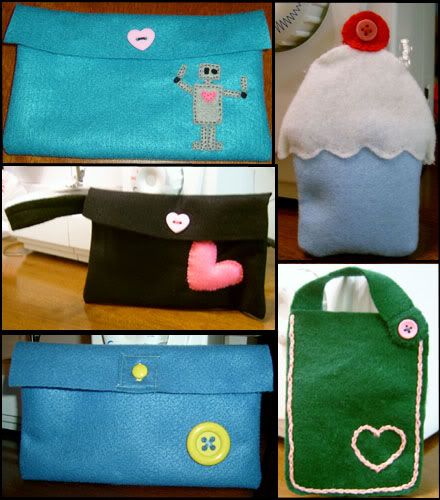 These are all badges/buttons/pins, whatever you want to call them, they all have a pin back.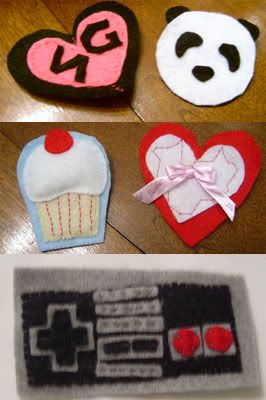 This is a Hello Kitty hoodie I made. It was just a plain white hoodie, but i attached stuffed felt kitty ears and a bow.

Another hoodie I made, the robot is on the back and the gears and such are on the front pocket.